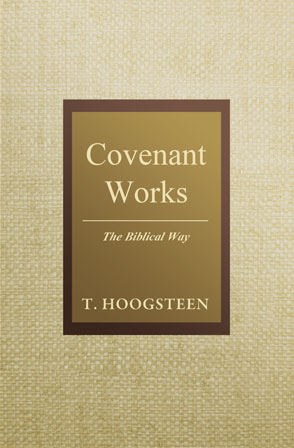 Covenant Works
The Biblical Way
---
In the development of Covenant Works I follow neither the way of the seventeenth-century Federal Theology, nor the way of nineteenth-century Critical Theology, nor the way of twentieth-century Federal Vision, nor the way of a compromise. Covenant Works lays open the Scriptures' biblical structure. The author integrates the covenant, Christology, the trinity, the kingdom, the church, and historical linearity into the Scriptures to reveal its architectonic unity.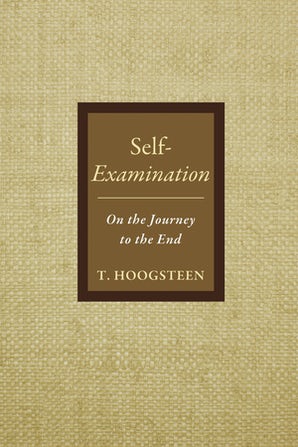 Self Examination
On the Journey to the End
---
Christianity, or what is called Christianity, conforms largely to Western humanism. Together and individually, believers draw the whole of the West into themselves, accommodating its dreams, loves, greeds, and hurts, as well as its indulgences, contradictions, perversions, and stupidities. All who identify corporately and personally as Christian commit themselves to this world conformity.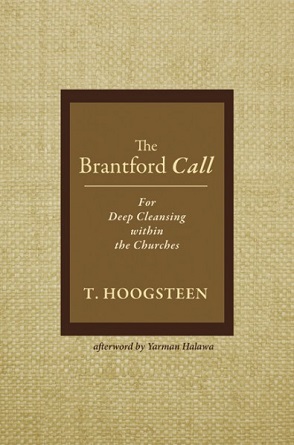 The Brantford Call
For Deep Cleansing within the Churches
---
The call of the Lord Jesus in the Scriptures for sanctification goes out to the churches and catches at the heart of all believers. The Head of the church commands holiness not only for his people individually, but also congregationally. Together we live before him and soon enough will stand before him. Sanctification is the work of the Holy Spirit in the body of the Christ.
The Christ Light
On the Meaning and Purpose of Life
---
Everyone, younger or older, sooner or later comes face to face with the question, "Why am I here?" Asking about the purpose of living at this time and in this world creates focus and requires light. For younger people this probing is part of growing up. Still maturing people in times of change are also searching for motivation. In The Christ Light you will find the resolve to live summed up simply: Glory to God.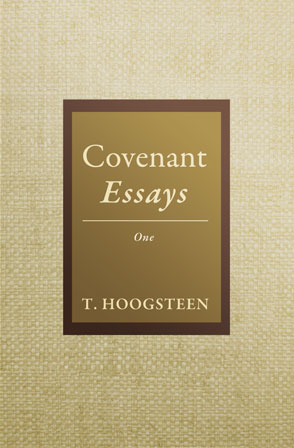 Covenant Essays
One
---
Essays present a fascinating prose communication; well presented, each works out a consistent theme. The essays in this collection, created over a fifteen-year span, stand on their own, although several themes carry through--Jesus's lordship, the kingdom, the church, the faith; these constitute constants framed by the three Forms of Unity, that is, the original stuff of the Reformation.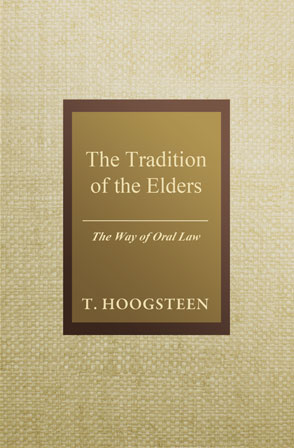 The Tradition of the Elders
The Way of the Oral Law
---
The Tradition of the Elders, based on Matt 15:1-20 and Mark 7:1-23, explores how the oral law upheld and promoted the anti-Christian forces of Pharisaism and Sadduceism. As such, they appear repeatedly in the New Testament documents, often as "the law" and "the works of the law." For example, consider: - "When Gentiles who have not the law do by nature what the law requires, they are a law to themselves, even though they do not have the law" (Rom 2:14).